Global travel, local experts
Tailor-made vacations worldwide
Plan your trip with local experts. The most authentic way to see the world.
Tailor-made vacations planned with local experts uniquely for you. The better way to travel.
In focus
Capturing the Azores on camera
---
We traveled to the Azores where our local expert Pedro took us to the best wild-swimming spots to film our new TV advert. We couldn't have made it without his insights.
Watch our new advert
Where's next on your list?
Your trip, their local expertise
Who better to plan your trip than travel experts who live and work in your destination? Our local partners are what TravelLocal is all about.
✔  Experienced tour operators based in the destination
✔  They know it best – ask them anything!
✔  Get to know a place through local people for a truly authentic experience
✔ 200+ local experts around the world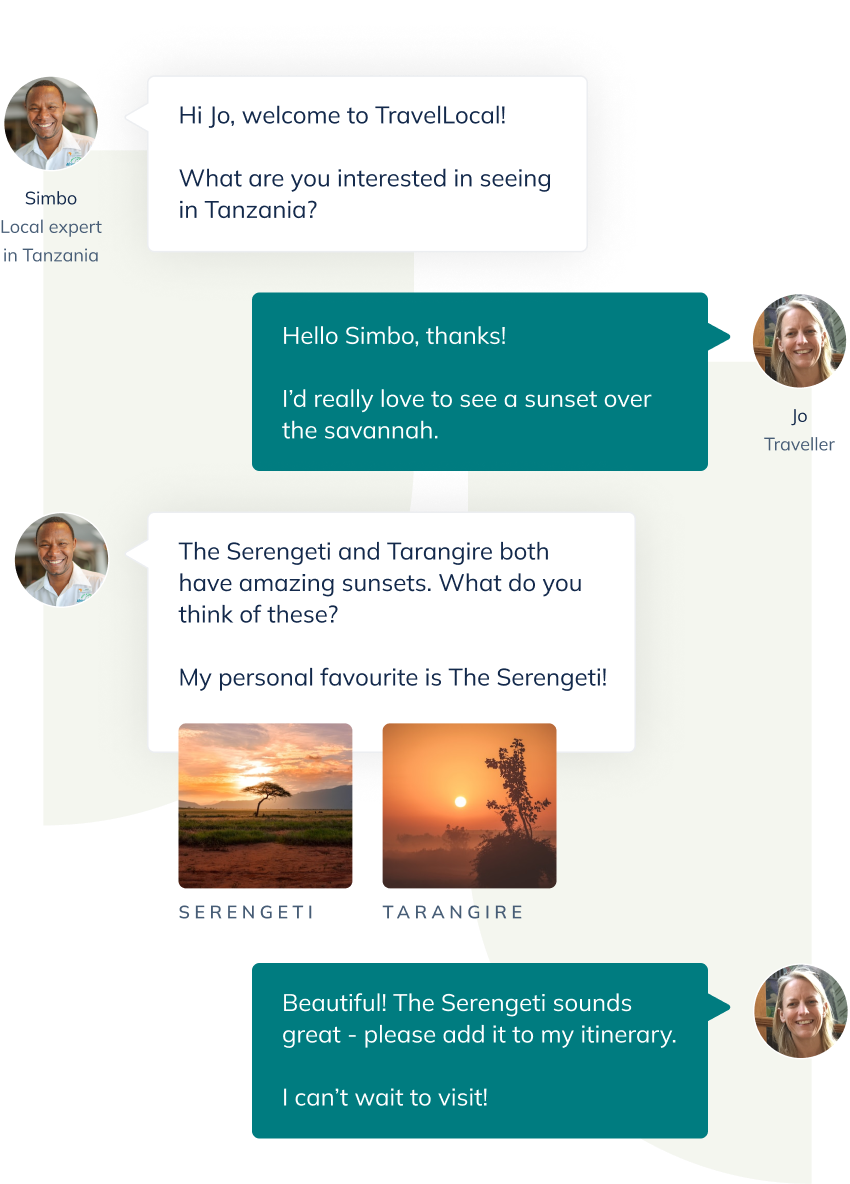 What our travellers are saying
A breeze
"The combination of fast response and local knowledge made tailoring our holiday a breeze. Well done Laura in Argentina and the TravelLocal staff."
Bob
Exceeded all expectations
"Our trip to Costa Rica exceeded all expectations... One of our best holidays ever. We will definitely use TravelLocal for our future adventures."
John and Sylvia
An amazing holiday
"We had never booked any trip through an agency before.. We were not disappointed! We had an amazing holiday in Sri Lanka and would use TravelLocal again in the future."
Karen
We're reimagining fairer, more sustainable travel
In a changing world, travel needs to change as well and we're working hard to ensure that it remains a wonderfully positive experience for the world and everyone in it.